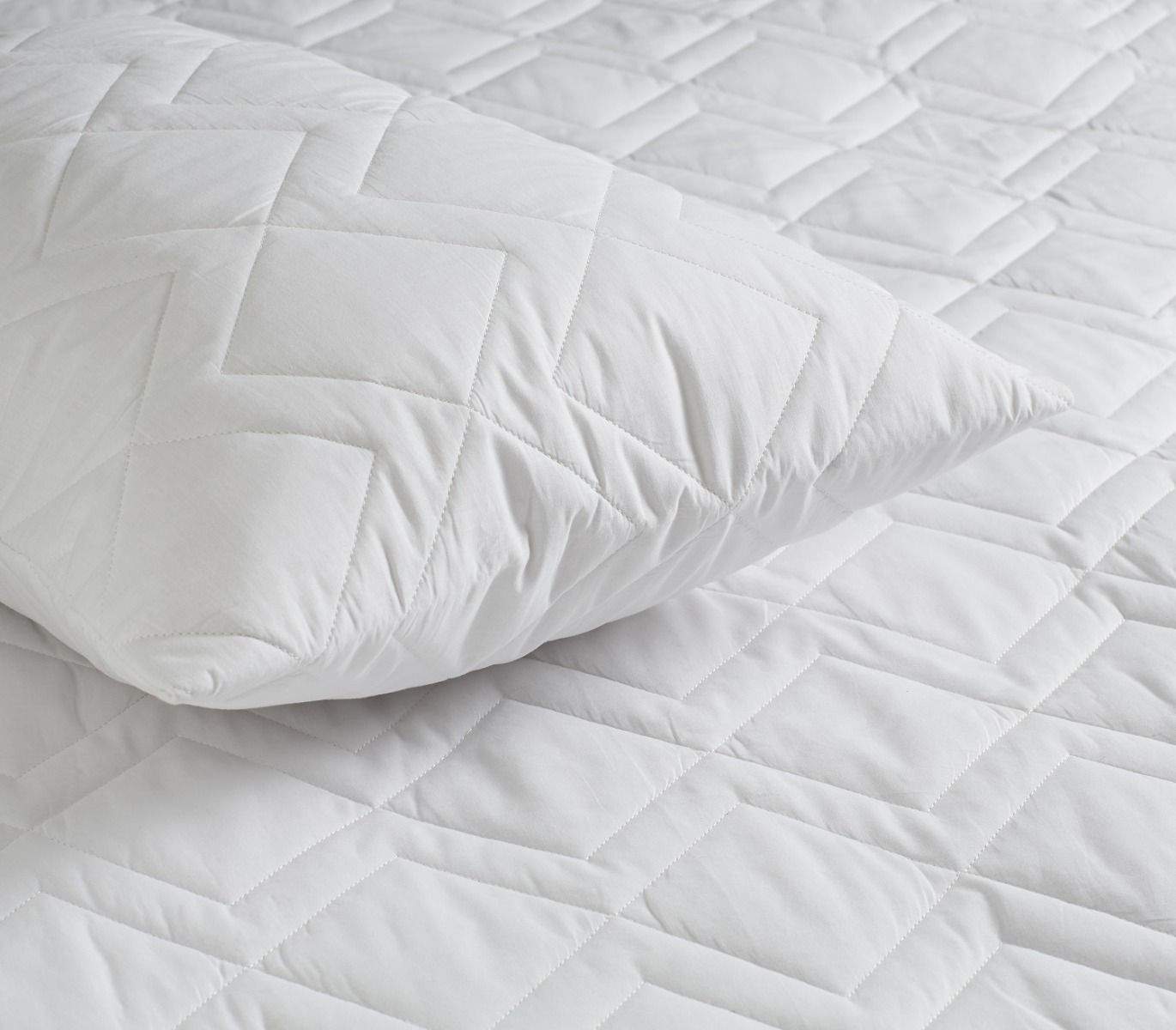 Supersoft Waterproof Quilted Mattress Protector Anti Bacterial With Jersey Skirting Fully Elasticated
Sale price
£24.99
Regular price
Tax included.
6 people are viewing this right now

Guarantee safe & secure checkout
Product description
Shipping & Return
Product reviews
Introducing our premium Waterproof Quilted Mattress Protector, the ultimate solution to keeping your mattress clean, dry, and comfortable. This protector is designed to fit snugly over your mattress, providing an extra layer of defense against spills, stains, allergens, and dust mites. With its top-notch materials and thoughtful design, you can enjoy a peaceful night's sleep without worrying about accidents or damage.
Key Features:
Waterproof Technology: Our mattress protector is equipped with a cutting-edge waterproof layer that repels all liquids, including spills, sweat, and accidental bedwetting. Say goodbye to those annoying stains and odors!

Quilted Comfort: Experience the softness of our quilted surface, offering an added layer of coziness to your mattress. The quilting ensures even distribution of padding and prevents the protector from bunching up while you sleep.

Allergy Relief: If you suffer from allergies or asthma, this protector is your ally. It creates a barrier against dust mites, pet dander, and other allergens, promoting a healthier sleeping environment for you and your loved ones.

Breathable and Noiseless: Rest easy knowing that our mattress protector is designed to be breathable, allowing air to circulate while maintaining a noiseless sleeping surface. You won't even notice it's there!

Easy Care and Maintenance: Cleaning the protector is a breeze. Simply toss it in the washing machine, and it will come out fresh and ready to protect your mattress once again.

Secure Fit: With its elasticized skirt, the mattress protector effortlessly stretches to fit mattresses of various depths. It stays in place, regardless of how much you toss and turn during the night.

Durable Construction: Crafted from high-quality materials, this protector is built to withstand regular use and provide long-lasting protection for your mattress investment.
Invest in the longevity of your mattress and ensure a more hygienic sleep environment with our Waterproof Quilted Mattress Protector. Don't wait for accidents to happen; be proactive and safeguard your mattress today! Add to cart now and experience the blissful sleep you deserve.
.
Transit Time Domestically
In general, domestic shipments are in transit for 2 - 3 days
Transit time Internationally
Generally, orders shipped internationally are in transit for 4 - 15 days. This varies greatly depending on the courier you have selected. We are able to offer a more specific estimate when you are choosing your courier at the checkout.